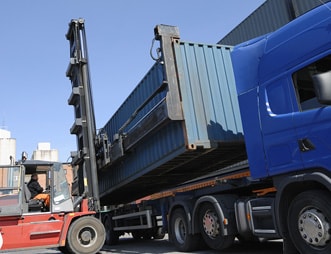 Close to Import/Export Hubs
Cochran-Bleckley County, Georgia is positioned in the center of the state, with easy access to:
Interstate 16 – 15 miles northeast, with an exit within Bleckley County
Interstate 75 – 25 miles northwest
direct access to U.S. 23/129 Alt, U.S. 23/GA 87 Business
only a two-hour drive to Hartsfield-Jackson Atlanta International Airport
only two hours from Savannah-Hilton Head International Airport and the Port of Savannah, the largest single container terminal in North America and the second-busiest container exporter in the U.S.
All transportation routes to and from Cochran and Bleckley County have access to the Ports in Savannah and Brunswick, local and regional airports throughout Middle Georgia and international flights through Hartsfield-Jackson International Airport in Atlanta.
Roads/Highways
Cochran-Bleckley County's location near two major interstate highways puts our area in close proximity to both the Port of Savannah and the busiest airport in the world, Hartsfield-Jackson Atlanta International.
Air Transportation
In addition to being within two hours of international airports in Atlanta and Savannah, Bleckley County, Georgia is also accessible by air via Middle Georgia Regional Airport 25 miles north, Cochran Municipal Airport four miles east of Cochran, and Heart of Georgia Regional Airport 17 miles southeast.
Rail
Norfolk Southern Railroad, a Class I railroad, provides local spur service to Cochran for the importation and exportation of goods, with intermodal service available two hours north in Atlanta.
Ports
Cochran-Bleckley County is only 133 miles west of the Port of Savannah, the largest single container terminal in North America. With both easy truck and rail transport to the Port, manufacturers will find Cochran an ideal location for getting goods to market.