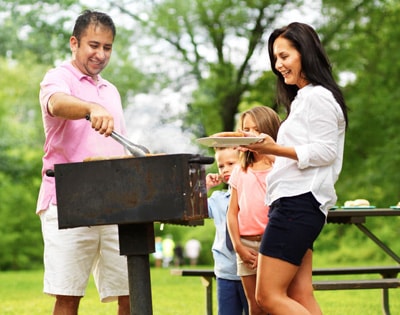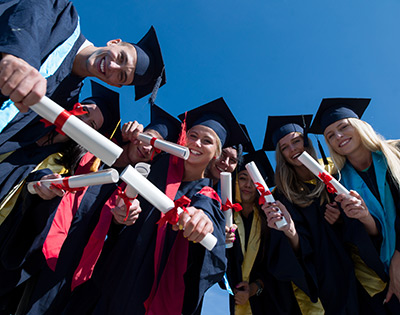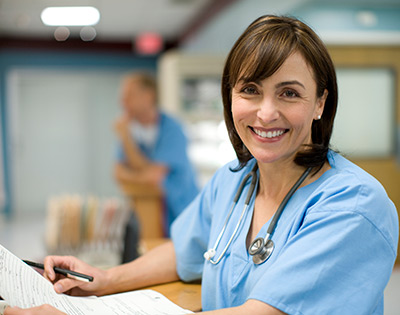 The Cochran-Bleckley County Lifestyle
Cochran and Bleckley County, Georgia offers a relaxed rural lifestyle, a strong sense of community, a progressive look to the future and an energetic sense of adventure. Cochran, the seat of the county's government and the county's only municipality, enjoys a cost of living that is 15% lower than the U.S. average. With a fine education system, exceptional healthcare, plentiful recreational opportunities, and abundant shopping, there are many reasons that Cochran-Bleckley County, Georgia, should be your choice for living, working and playing.
Education
The Bleckley County School System enrolls more than 2,500 students in grades K-12, and makes graduation the system's primary focus. A recent review of the district's test scores revealed that Bleckley County Schools was the top-performer on more tests than any other district in Middle Georgia, and Bleckley County High School had the highest 4-Year Cohort Graduation Rate in the Middle Georgia area at 97.3%. This evidence of educational quality is one reason that just over 10% of student enrollment is made up of students coming in from outside the county. The system consists of one primary school, one elementary school, one middle school, one high school, and one success academy.
Middle Georgia State University also has a presence in Cochran with a residential campus here. The numerous bachelor's degrees offered by the SACS-accredited college are focused on serving the needs of Middle Georgia employers, and they include programs such as nursing, education, business, and information technology.
The Dr. Payton Williams Jr. Learning Center in Cochran, a satellite facility of the adult education program through Oconee Fall Line Technical College (OFTC), provides numerous educational opportunities to residents of Bleckley, Dodge, Glascock, Hancock, Jefferson, Laurens, Telfair, Warren, Washington, Wheeler, and Wilkinson counties. Students may enroll in more than 100 associate degree, diploma and certificate programs, in addition to specialized training through continuing education, contract training, and workshops. Courses are offered during the day, in the evening, and online. Oconee Fall Line Technical College is also the provider of Georgia Quick Start job training services to businesses.
In addition to the local campuses of Oconee Fall Line Technical College and Middle Georgia State University, other opportunities for attaining a four-year degree or higher include the campuses of Mercer University and Wesleyan College in Macon (35 miles), Fort Valley State University in Fort Valley (30 miles), Georgia College and State University and Georgia Military College in Milledgeville (50 miles), and Georgia Southern University in Statesboro (100 miles).
Healthcare
Healthcare needs are met by the 25-bed Bleckley Memorial Hospital in Cochran, named to Georgia Trend Magazine's Top Critical Access Hospital's List. Affiliated with Taylor Regional Hospital in Hawkinsville, Georgia, and accredited by The Joint Commission, Bleckley Memorial's services include orthopedics, pediatrics, family practice care, general surgery, internal medicine, medical imaging, telemedicine, and emergency medicine.
Bleckley Memorial Hospital's Emergency Department treats patients 24 hours a day, 7 days a week, providing emergency medical care for
those who are sick and injured in Bleckley and surrounding counties.
A network of quality local physicians treats residents' routine healthcare issues, and a progressive health department constantly monitors the health of our community to quickly identify and address problems.

Bleckley County's extensive outdoor amenities include the Ocmulgee River, the Ocmulgee River Water Trail, the Ocmulgee Wildlife Management Area, the Ocmulgee Public Fishing Area; and our many farms and scenic countryside. Whether you come to fish, hunt or paddle, Bleckley County, Georgia has a place for you.
Tourism
Learn about the growth and processing of cotton and peanuts at the free, open-air Cochran-Bleckley Cotton & Peanut Museum. Spend a Saturday night cheering on your favorite drivers at the Cochran Motor Speedway 3/8-mile oval dirt track. Tee off at the Uchee Trail Golf Club or The Woods Golf Course.
Explore Cochran and Bleckley County on two wheels as part of the Biking Bleckley Metric 100, the annual family-oriented easy-to-moderate bike ride along Bleckley County's country roads.
Grab a partner for the street dance that caps off a day of handmade crafts, delicious festival food, live musical entertainment, and children's inflatables at the annual Cochran-Bleckley Country Fest.
National Register Historic places in Cochran, Georgia include the 1913 Bleckley County Courthouse, the Cochran Municipal Building (1942) and School (1928), and Hillcrest, a 1910, two-story, Neoclassical style home. Just a drive through downtown Cochran and into the Bleckley County countryside will showcase many historic neighborhoods, homes and commercial buildings