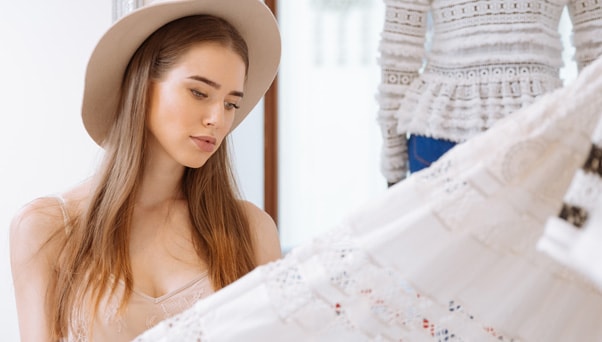 Shop Cochran and
Bleckley County, Georgia
Downtown Cochran is known for unusual products, boutiques and antiques. Cochran's retailers can supply must-have staple items as well as merchandise that can't be found in the average store, and they do it with a smile. Cochran also has shopping centers that feature national and regional brand stores, ensuring that you don't have to leave town to purchase the finest goods for your home and family.
And don't forget the seasonal farmers market on the courthouse lawn in Cochran, where you can pick up the freshest fruits and veggies from local growers. Yum!
| Name | Street Address | Phone |
| --- | --- | --- |
| Advance Auto Parts | 175 E Dykes Street | (478) 934-8686 |
| Badcock Home Furniture & More | 241 E Dykes Street | (478) 934-9210 |
| Bleckley Ace Hardware | 116 87 Bypass N | (478) 934-1222 |
| *Bohannon's Builders Supply | 305 N Second Street | (478) 934-6545 |
| *Cochran Hardware | 336 N Second Street | (478) 934-9524 |
| *Consignment Shop, The | 132 N Second Street | (478) 934-1772 |
| CVS | 709 E Dykes Street | (478) 934-9431 |
| Designs by Charles Florist | 108 E Cherry Street Suite A | (478) 934-0263 |
| Dollar General Market | 280 E Dykes Street | (478) 246-1271 |
| Dollar Tree | 158 E Dykes Street | (478) 324-3300 |
| *Dykes Pharmacy & Gifts | 129 N Second Street | (478) 934-6344 |
| *Farmers Home Furniture | 262 N Second Street | (478) 934-6274 |
| *Jodi's | 121 N Second Street | XX(478) 271-5634XX |
| *Mell Rose Cottage | 124 E Beech Street | (478) 230-9616 |
| *Needle N/A Haystack | 146 NE Dykes Street | (478) 934-1710 |
| *Pool Store, The | 323 W Dykes Street | (478) 934-6704 |
| Soo's Fashions | 127 N Second Street | (478) 934-6733 |
| *Walmart | 366 Highway 26 E | (478) 934-4919 |
| *Wireless Company—Verizon, The | 243 E Dykes Street | (478) 324-7062 |
| *WOW Cargo Trailers | 302 E Dykes Street | (478) 934-6216 |