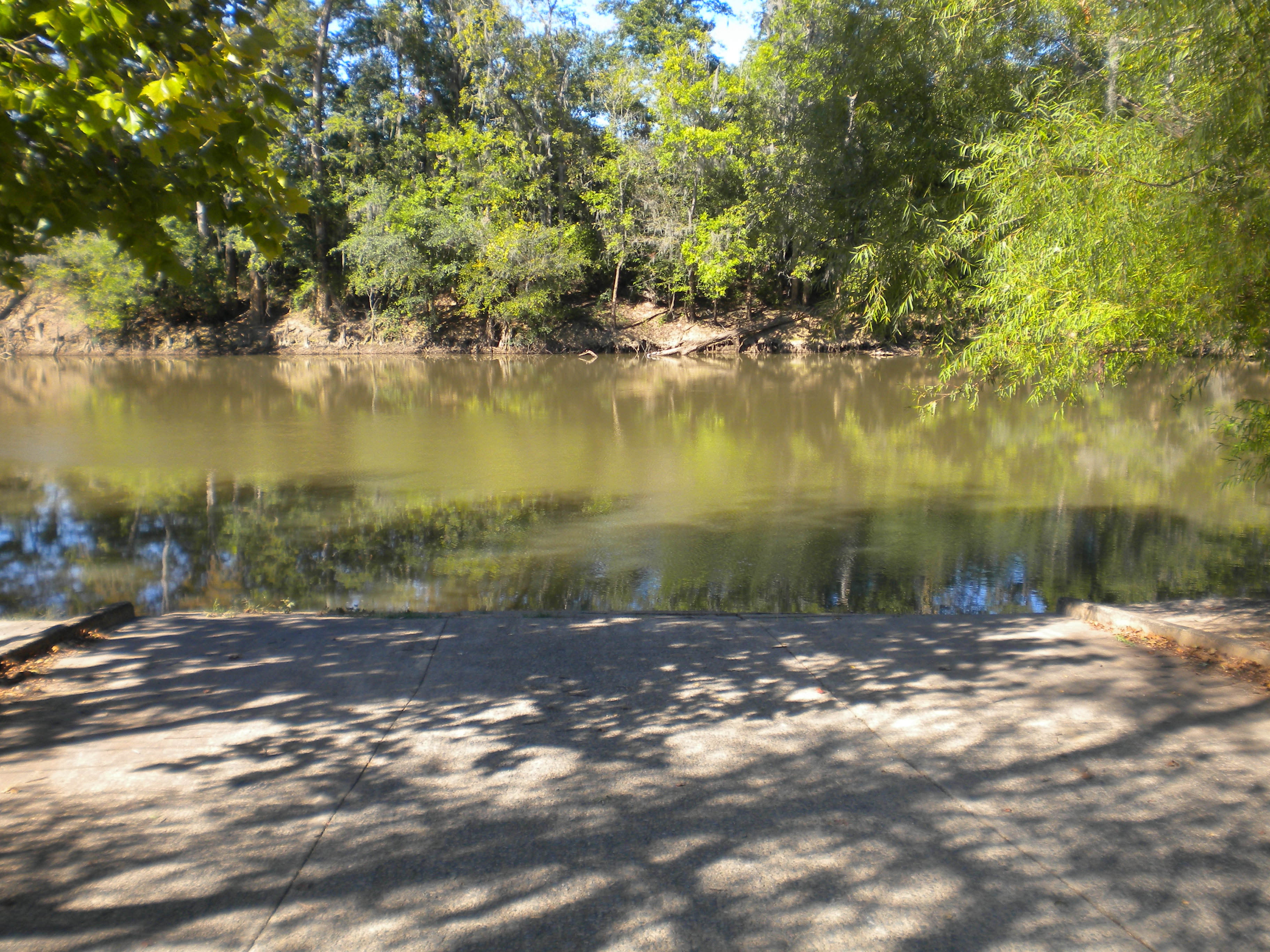 All the News about Cochran and Bleckley County, Georgia
The City of Cochran, Bleckley County, Cochran-Bleckley Chamber of Commerce and Cochran-Bleckley Industrial Development Authority welcome those who wish to establish their businesses, homes, and families in this exceptional area!
Stay on top of the latest developments in Cochran-Bleckley County. Bookmark this page and return often for the latest press releases, newsletters and more.
At Home Senior Living Chamber of Commerce 2020 Business of Year


The Cochran Bleckley Chamber of Commerce had to cancel its annual banquet and awards dinner for January 2021 due to continued impacts of COVID-19 as well as current restrictions in our normal large event space at Middle Georgia State University facility. It was a decision that was made in the best interest of our community and everyone involved to postpone, but in no way minimizing the recognition of our annual awards program.


Despite the cancelation of the Cochran Bleckley Chamber banquet, we are very proud of the Chamber Members who were selected as Business of the Month by our Board of Directors. It has been a challenge for us to recognize them properly during COVID-19, but we continue to do our best. Congratulations to these 11 Community Businesses that have excelled in our small town during 2020. Despite the hardships many businesses have faced this year, these businesses and organizations have continued to be involved and give back to those in need and serve our community: January - McDonald's of Cochran, February - Paulk Landscaping, March - Dairy Queen of Cochran, April - Davis Propane, May - Lindsey Dykes State Farm, June - Food Depot Market Place, July - Bleckley Memorial County Hospital, August - Heartland EMS, September - At Home Senior Living, October - O'Reilly Auto Parts, and November - Dixie Lawn and Landscaping.

On Thursday, February 4, 2021, the Chamber made a special presentation to award At Home Senior Living the 2020 Cochran Bleckley Chamber of Commerce Business of the Year. At Home Senior Living was established in Cochran in 2019 by Glenn Sawyer who felt God's calling to provide a safe and compassionate community where our seniors could receive excellent care. Currently the facility has 32 assisted living suites, 16 memory care rooms, and 8 independent living apartments.

According to Shanna Dupree Executive Director at the facility, "2020 has been a year we will never forget. Upon initially hearing the reports of COVID-19 being on the horizon in the very early part of 2020, we immediately put into practice the guidelines and recommendations to protect our precious residents. Our staff has battled daily to the point of shear exhaustion monitoring, planning, and execution of many processes, policies, and details trying to keep everyone safe."

Over the course of 2020 every decision that was made by the staff was in the best interest of the residents and their families. It is difficult to put into words the toll it has taken on everyone involved. The staff worked countless hours to provide an increased level of care while battling a staffing shortage that has all but consumed the healthcare industry infrastructure on every level.

During 2020 the residents faced all forms of quarantine from remaining in their room, to socially spaced areas, to having the meals served in their room, to family visits had to occur outside on the porches to only window visits, and daily phone calls to resident families for updated reports. A great number of changes had to be implemented and enforced for the safety of all.

Dupree also stated, "Perseverance was 2020. We are not on the other side of this pandemic yet, but we believe we are much closer than we were this time last year. The love and support from our Cochran community and surrounding counties has been very humbling. You all have never hesitated to meet any need. We are beginning to enjoy activities again and dining together while following the guidelines provided to us. Thank you for standing beside us on our journey and all of your prayers."

In normal times, senior living facilities embrace a range of emotions where staff learn to love and accept residents as family. This past year, with COVID-19, the staff have taken the role of counselor, minister, caregiver, friend, family, as well as entertainer. Dupree shared they became stronger encouragers in 2020, they cried from broken hearts, found strength when they were not sure they had anything left to give, fought to keep energy levels up, battled fear as it would creep in and they learn to cherish every breath of life while always loving the residents.

To learn more about At Home Senior Living visit their webpage at athomesl.com. If you are a Facebook fan, visit their page and follow them for exciting resident activities and events. You can see the outpouring of love, delicious menu items, resident entertainment, and much more.

Cochran Bleckley Chamber of Commerce Board of Directors are charged with guiding the chamber as we enhance the business environment and the overall quality of life in our communities. With community and members support, we will identify new and positive means to improve collaboration as we strive for economic vitality. Our current officers are: Chairman Mike Stoy, Vice-Chairman Dani Dykes, Secretary-Treasurer Catherine Mullis, Past Chairman Rusty Lloyd, Ann Bennett, Lisa Chastain, Scott Cox, Quincy Nobles, Brock Wilcher. Ex-Officios are Sole Commissioner Mike Davis, IDA Chairman Matt Fordham, School Superintendent Dr. Steve Smith, Middle Georgia State University appointed staff Henry Whitfield and Mayor Billy Yeomans.

Please join the Chamber of Commerce as we honor all businesses for their outstanding efforts in operating a business in our community during the pandemic. We acknowledge the challenges in a normal year, but if you overlay it with COVID-19, it has been extremely difficult. We are very proud of our business community and believe the best days are ahead of us in 2021.

We are all grateful for Glenn Sawyer pursuing the call to provide a home for the elder members of our community. This facility has been a haven and will continue to be a wonderful place for seniors to call home.

Someone once said it's not the years in your life that counts. It's the life in your years. When we are granted many years of life, growing old in age is very natural but growing old with grace in your life with the staff of At Home is a life well lived. Again, congratulations to At Home Senior Living for being the 2020 Chamber of Commerce Business of the Year.

_____________________________________________________________________________________________________________

2021 Restructure of Chamber and IDA


The Cochran Bleckley Chamber of Commerce Board of Directors and the Cochran Bleckley Industrial Development Authority (IDA) have reached an agreement to move forward with independent full-time staffing to support the separate boards. For many years both groups were supported by two paid full-time staff members (executive and professional support staff) that provided leadership to both organizations splitting their time between the two. The Chamber of Commerce will hire a full-time CEO/President to lead their organization and Andy Lucas will shift his attention and energy to supporting the IDA on a full-time basis. The Chamber composes of a ten-member board of director and IDA consists of a nine members Authority Board. They have been discussing, negotiating a restructuring during the last six months of 2020, and have finalized an agreement which both boards voted unanimously to support starting in 2021.


Within this agreement each organization will maintain their own staff, budget, secure revenue to support their operations and focus on targeted goals. The Chamber will continue to support its membership, promote tourism and plan events for our community. Funds collected from the City's Hotel Motel Tax will be provided to the Chamber of Commerce to promote tourism and support planned community events. The IDA will continue to promote our community, our workforce and lobby for additional support from the government within their scope. Funds to operate the IDA comes from an intergovernmental agreement from both the City of Cochran and Bleckley County Commissioner's annual budget. The Chamber and IDA will continue residing in the Cochran Municipal Building with the IDA continuing paying the operational expenses of the building for a period of time to be determined. The Municipal Building serves as the welcome/visitor center for both County and City which leadership comes from the Chamber.


The Chamber of Commerce is a voluntary 501(c) (6) nonprofit organization that has served our community since being established in 1978 and has served our community extremely well. Their mission is to promote local business growth and develop healthy community relationships. The Chamber will continue to provide leadership to community events like Country Fest, Biking Bleckley, Chamber's Annual Banquet, and supporting programs like Bleckley Bucks and shop local. The Chamber will be focusing primarily on the marketing efforts for all existing businesses within our community. The Chamber is a membership organization where dues and sponsorship levels help support their operation.


The Cochran Bleckley Industrial Development Authority are outlined in Resolution Act No. 126 of the 1966 session and was continued in effort by an act approved February 18, 1987 which consist of Authority members being the Mayor, Commissioner, Bank Presidents of State Bank and Citizens Bank, Bleckley County Farm Bureau President and 4 appointed members. The IDA exists to promote the economic development and diversification of the region and city/county's employment and tax base by offering attractive incentives to industries to remain and expand, or relocate, to our community or region. As part of its mission, the Cochran Bleckley IDA has through the years purchased land for an industrial park, constructed a shell building, entered into an agreement to form a joint Authority with Dodge County, supported local technical college, University and workforce development programs, and led partnerships with other public and private entities.


Success for the IDA comes in many forms of long-range economic development like recruiting and attracting of industries that will create jobs and increase the local tax base, which in turn takes some of the tax burden off residents. Economic development is a long-term process that involves numerous organizational players and agencies, elected and appointed officials at the federal and state level and a variety of tools developing strategies to support and influence private investment decisions to increase employment, expand the tax base, and raise the standard of living. Much of what happens in the global, new economy appears beyond the control of individual local governments, but it does not mean we should stop our efforts to attract businesses to come to our community. For our community and region to attract industry from small to medium size employer operations, first and foremost, our community must have in place a designated ready-to-go piece of property or building that can be easily adaptable to the needs of a potential industrial operation. Another way to look at it, the Industrial Development Authority is the marketing agency for Cochran Bleckley County, promoting its existing industry and new industrial development. It is the single point of contact for economic development projects in our community.


A primary purpose of economic development is to affect private investment decisions about where to locate, expand, or start up a business enterprise. If new private investment is what triggers the job creation, tax base expansion, and income growth that we desperately need, then it is important to know what factors influence the investment decision. Most often private investment decisions are driven by issues related to the inputs in the production process including incentives, land, labor, capital and some type of connection to the area.


Taking a long-term view for both the IDA and Chamber, there are no quick fixes or silver bullets in economic development and servicing the business community. Both Board of Directors embrace an effective approach that includes a mix of strategies, input from the community and stakeholders along with using tools that are consistent with a community's long-term vision and goals. Immediate results are more the exception than the norm; however, they attempt to do the best they can to serve our citizens, local officials, community, city, county, and the great State of Georgia.


Both Board of Directors agree that allowing the Chamber of Commerce and IDA to function as two separate entities will promote our community and allow for greater success. It is best described as a college football team where you have a group that is your dedicated offensive players and a group that is your dedicated defensive players all serving on one team. In summary, each organization stands alone with some overlaps at times but fulltime staff focusing on their program of work ensuring financial sustainability by aggressively capturing new income streams as well as maintain existing one promoting our community from an internal and external status. With any organization comes evolution and revolution to better serve, strive for better performance to push forward for greater success for the community. Both the IDA and Chamber Board of Directors recognize this is an evolution and does not mean it will not be modified or changed through the years. It is the best decision for now.

_______________________________________________________________________________________________________________________

The Impact of Educational Mentors - Returning to School 2020-2021

Andy Lucas

All of us have fond memories of a favorite teacher, someone who became a mentor in a moment from our past that inspired us to reach for our dreams. In ordinary times, classrooms are where we discover with help from our teachers, the doors an education will open for us as we pursue our passions and set forth a new beginning. My list includes many from the Bleckley County Primary, Middle and High Schools that I attended and would like to recognize a few: Cookie Porter, Jack Lucas, Ruby Dykes, Shirley Johnson, Blondine Jones, Dale Jones, Jan Allen, Lynn Sanders, Dale Mullis, Gerald Smith, Willis Harper, Shirley Robinson, Don Turknett, Flora Bryant, Ronnie Rush, Jimmy Jones, Mary Delorenzo, Coach Barlow, Cliff Paulk, James Robinson and Marcia Howell. As I said the list is long and if I went into the years at Middle Georgia College and Mercer it would be even a larger list. I have been blessed with many great mentors from my education career.

Going back to school safely is a subject on the minds of just about everyone in our community. My guess most children are ready to go back to school, and most parents are even more ready for them to go back. From suggestions and recommendations at the state and federal levels to the steps from our local leadership to take to open school safely, and how not only to keep children safe but to keep safe the adults--teachers, parents and grandparents--with whom they come in contact. This will be a large undertaking. These are far from ordinary times for educational leaders.

My hope as we open schools is that teachers find ways for children to come back to as normal a school day as possible. It will take some flexibility on everyone's part, from teachers to students, from parents to community. We want children to do things, learn things and have fun with this experience in their life. We want them to be safe, but we want them to thrive. There is no manual. Every school community faces a unique set of challenges and we also, find ourselves with a few challenges. Every school must chart its own course and we have awesome leadership from our Board of Education members. We are very fortunate and blessed with quality leadership from all levels at the administrative office, principals, transportation director, bus drivers, nurses, lunchroom staff, custodians, maintenance department, school support staff, and every teacher.

Our community and school system continues to take actions to help keep people safe, prepare for students returning to the classroom and nothing has been more disruptive to American life and teaching our children --and nothing would help our life return to some form of normalcy--than for school and University to reopen safely.

We have always asked a lot of our teachers and school principals in our school system. They juggle resources and are stretched thin. They must be prepared to teach children with a range of learning styles and abilities. They wear many hats beside that of teachers—coach, counselor, referee, nurse, bookkeeper, fundraiser, and organizational expert. This fall, they are being tested by a dramatically more difficult circumstance--preparing to go back to school in the face of a highly-contagious virus, about which not much is known, except that sometimes it can be lethal.

Our rural school and University are important to our community's economy and will be part of our recovery from this recession. Hopefully all our efforts will bring certainty and stability to our community. Faculty and staff from Middle Georgia State University have been working to prepare for students' healthy return while continuing to provide students with a quality education. Like school leaders at all levels--from K-12 to other colleges and universities--they are constantly reevaluating the situation and preparing to make decisions about returning to onsite working and learning. We are all in this together.

As we learn more and more about COVID-19 from the media, the elected officials and the medical and public health industries it looks like there are three things we really need to do: keep 6 feet apart, wash our hands a lot, and wear a mask. This will be a great challenge in the life of students and our school system and University. We in America are fighting a war, a war against a deadly disease and there is no retreating, no giving up the American fighting spirit. I believe we will finish the fight soon. I believe the key to victory is to control the virus spread until we have a vaccine. I pray for a successful vaccine because it is vital to beat the virus and to return to post COVID-19 normal life. Some have said the race for a COVID-19 vaccine is as important as putting a man on the Moon.

I know these are uncertain times for our school systems and the staff and teachers. I am grateful for the hard work and dedication of incredible educators who are figuring out how to keep our children safe while continuing to give them the education they deserve, and they need. As this unprecedented 2020-2021 school year approaches, as we all struggle to make sense of what classrooms this fall will look like, feel like and be like, I would like to salute all teachers and staff and thank them for their extraordinary dedication to their work and to our children. Know this, students need mentors and teachers need our support and prayers. My hope is students will find their mentor(s) that makes a difference in their life like those of long ago made in mine.